bio

- find out all of j lover's vital stats. feds he's worked for, titles he's held, and other info you may not know.

message board

- come on over and post your questions or comments to j lover. he'll stop by from time to time and post his responses.

photo galleries

- tons of photos from brutal matches that j lover has been in.

merchandise

- buy 8x10's and videos, including a j lover shoot interview coming soon.

schedule

- check out j lover's schedule and find out where he'll be wrestling every weekend.

links

- check out j lover's favorite links.


WELCOME TO THE OFFICIAL
J LOVER WEBSITE

Welcome to J Lover's official website, where you can see him live and in action and find out everything you wanna know about J Lover. You may post comments, questions and even email him. View exclusive photos, find out where he'll be wrestling next and more. Please direct any questions about the site to Donna.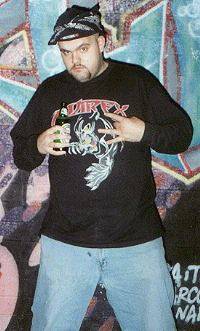 Copyright 2000, The Official J Lover Website. All Rights Reserved.